Ready Mix Concrete is gaining its popularity and becoming the need of the hours for contractors in Hyderabad. It is used both for commercial and residential purposes. The Ready Mix Concrete in Hyderabad holds about 55-60 percent share in total concrete that is shared in the construction industry today. This actually contributes towards the future growth of the concrete manufacturing industry in Hyderabad. The professional contractors and experts in Hyderabad claim that there are mainly two prime reasons why Ready Mix Concrete is becoming so popular and successful today in the construction industry.
Firstly it is very cheaper and affordable.
Secondly, it guarantees greater diversity in regards to the function and design of the structure.
Ready Mixed Concrete in Hyderabad: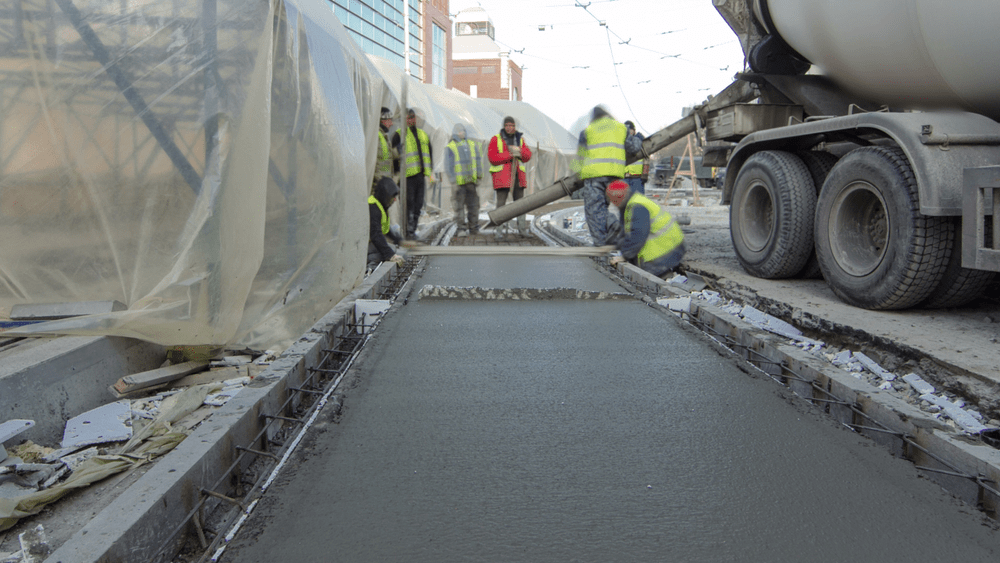 According to the experts, Ready Mix Concrete in Madhapur, Dilshuknagar, L.B Nagar and other cities is the cheaper alternative and it is greener too as compared to other counterparts like onsite concrete mixing. But, there are also other good reasons which inspire the suppliers in Hyderabad to promote the use of Ready Mix Concrete and its production.
Reasons Behind the Use of Ready Mix Concrete in Hyderabad:
Guaranteed Superior Quality – The Ready Mix Concrete in Dilshuknagar or in any district in Hyderabad is manufacturer at the remote batching plant and it involves minimal manhandling and hence this guarantees superior quality Ready Mix Concrete every time when you place an order.
It Offers Time Optimized Concrete Solutions – With the use of Ready Mix Concrete you can save the time invested for mixing cement bags manually during construction on site and this eliminates the challenges that are involved in the conventional way of mixing and preparing concrete for specific requirements. So, the time saved can be utilized in other construction operations.
Cutting Down the Labour Cost – Moreover, the Ready Mix Concrete in Gachibowli in Hyderabad also reduce the overall heads and cost involved in hiring the labor for concrete preparation. The concrete would come prepared and ready to use on your construction project. This saves you from hiring engineers and labors for mixing concrete on construction site. This will also eliminate the need for storage of the raw materials like cement bags, stone, gravel and sand.
Reduced Wastage of Concrete in the Process – According to a survey, it is found that Ready Mix Concrete can significantly help contractors from reducing the on-site wastage of concrete up to 12%. Since it is ready to lay solution, there is less chance of concrete wastage and dust at the construction site. Therefore making it more environmentally friendly.
Environmentally Friendly – The concrete that is prepared using the Ready Mix process is recyclable, energy efficient and clean construction solution. The ingredients that are used for preparing the mixture include gravel, stone, cement, sand and water and they are readily available and cause very minimal harm to the environment. Moreover, the Ready Mix Concrete is prepared with a just-in-time approach which ensures minimal wastage of raw materials and the leftover can be passed through an efficient recycling process so that it can be used for another construction project. When you order Ready Mix Concrete in Hyderabad from local suppliers in Jubilee Hills it also minimizes the fuel consumption and it is again a eco-friendly feature of the Ready Mix Concrete.
Highly Durable Solution – It is already confirmed that Ready Mix Concrete solutions are very durable and reliable for any construction project. The structures that are made out of Ready Mix Concrete are highly sustainable and they last for years to come. The buildings won't get impacted by any extreme conditions or heat of sunlight. This ensures the buildings are damage free and crack free. This, in turn, helps you to preserve resources, while minimizing the overall maintenance cost. It also guarantees faster completion of the construction project.
You will come across with many surveys online that prove that the buildings and structures that are made out of Ready Mix Concrete reduce the carbon footprint in the environment around you. Using the superior grade concrete also ensures higher durability and stability of the structures. So, order Ready Mix Concrete in Hyderabad from the right supplier would save time, money and accelerate the construction work, thereby rewarding you with a highly sustainable structure or building.
The Decorative Uses of Ready Mix Concrete in Hyderabad:
If you are thinking that Ready Mix Concretes are just a gray colored hard slab that goes on a patio or driveway, then you are absolutely wrong. The local contractors in Hyderabad, Banjara Hills, and LB Nagar are more advanced today. The Ready Mix Concrete is decoratively used today for remodeling or home or businesses as well. The Ready Mix Concrete is now used decoratively in and around Hyderabad in stained concrete, stamped concrete and other ways to adorn the new house for remodeling purposes.
The process remains the same for preparing the Ready Mix Concrete in Hyderabad but other additives are included during the manufacturing process to give it a new look rather than the traditional grey color. For the stained Ready Mix Concrete, the manufacturer in Dilshuknagar Hyderabad uses caustic materials like diluted hydrochloric acid, metallic salt, hydrated lime and dyes that give the final product a new and beautiful look and color.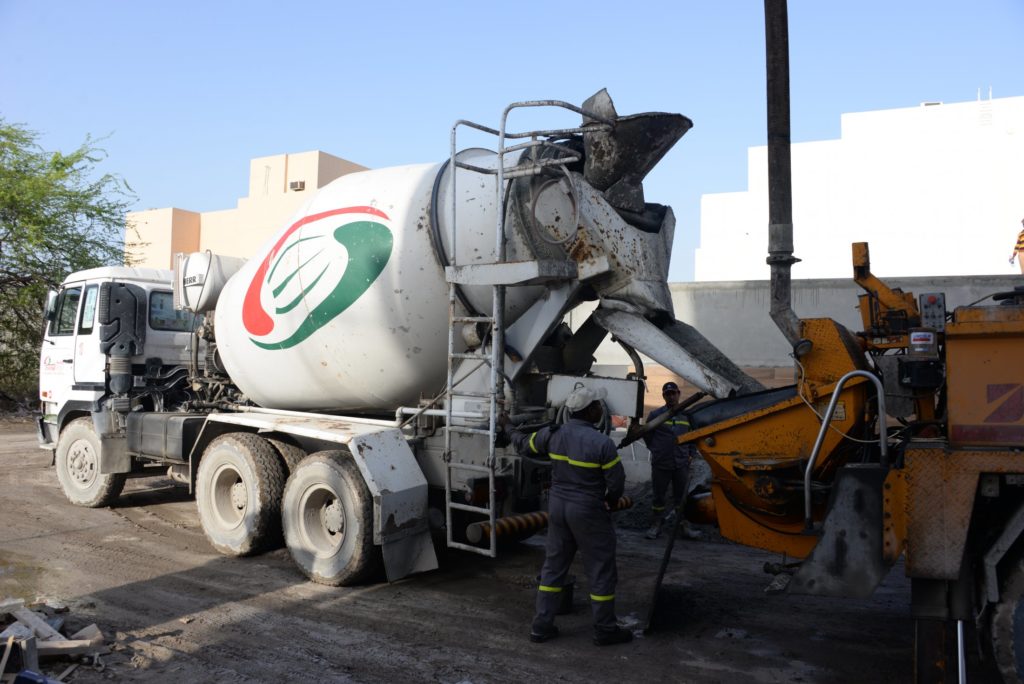 However, for the stamped Ready Mix Concrete the professionals make use of special molds and other methods to design the concrete surfaces which look like cobblestone, flagstone, brick or hardwood floors. There are many patterns that are used today and hence contractors can now have a broader range of choices when it comes to design Ready Mix Concrete floors for walkways, patio, and driveways.
In fact, the local suppliers and manufacturers of Ready Mix Concrete in Hyderabad Kondapur have made more advancement and they now also design Ready Mix Concrete for living areas as well. So, homeowners who are planning to revamp the living space and do any entertaining then they may install the decorative Ready Mix Concrete in outdoor living areas to amaze the guest with the multi-colored stamped flooring. You can also use the decorative concrete in garden settings, seating areas, and walkways and other such areas.
Ready Mix Concrete VS Site Mix Concrete:
For More Information Contact Us